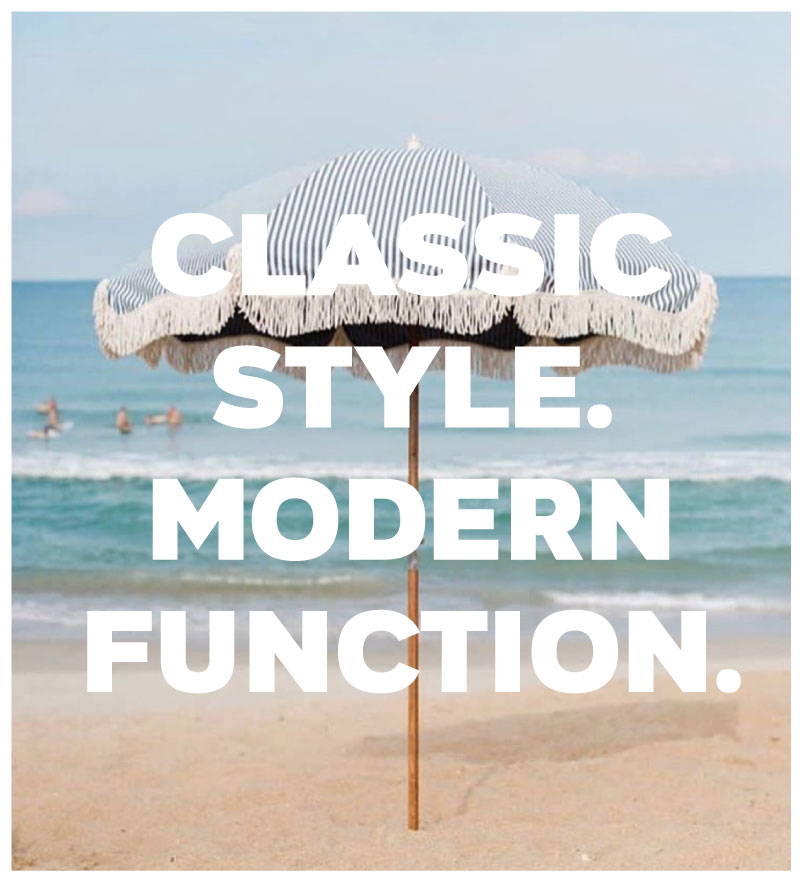 Our Premium umbrella collection is inspired by an era when things were made once and made well with..
And always made beautiful.
"THE ONLY UMBRELLA YOU WILL EVER NEED".
USA Coastal Living Magazine
UV PROTECTION
AT ITS BEST!
Both you and your umbrella will last the test of time with the best UV protection available, our premium rnge has ful UV, water and mould resistance canvas with an internal coating for added block-out, reduced refraction and added durability.
CUSTOM HARDWARE, BUILT TO LAST.
All our components have been custom designed in classic style and modern function and are cast in marine grade aluminium and stainless steel, including the
fully adjustable hinge, for multiple variations.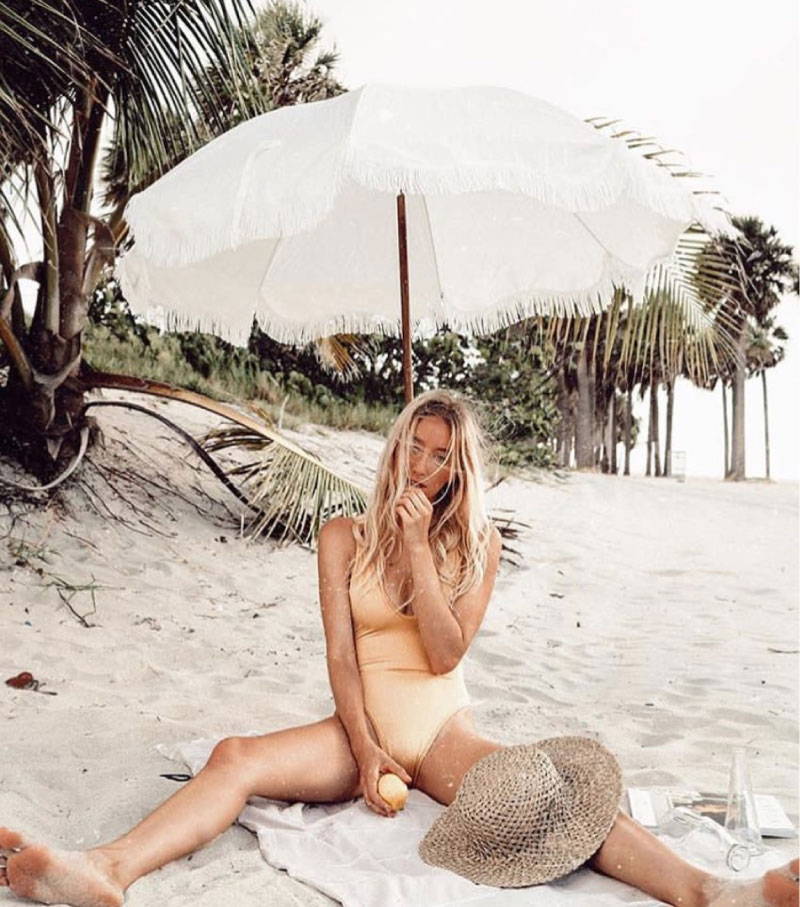 Fast and effortless way to set up, pack down.
Scope the new video (and how the carry bag turns into an umbrella anchor)!
ALL WITH A GIFT BOX & FREE SHIPPING ANY WHERE IN AUS!

Our Premium Umbrellas have recently been featured in the following respected publications.