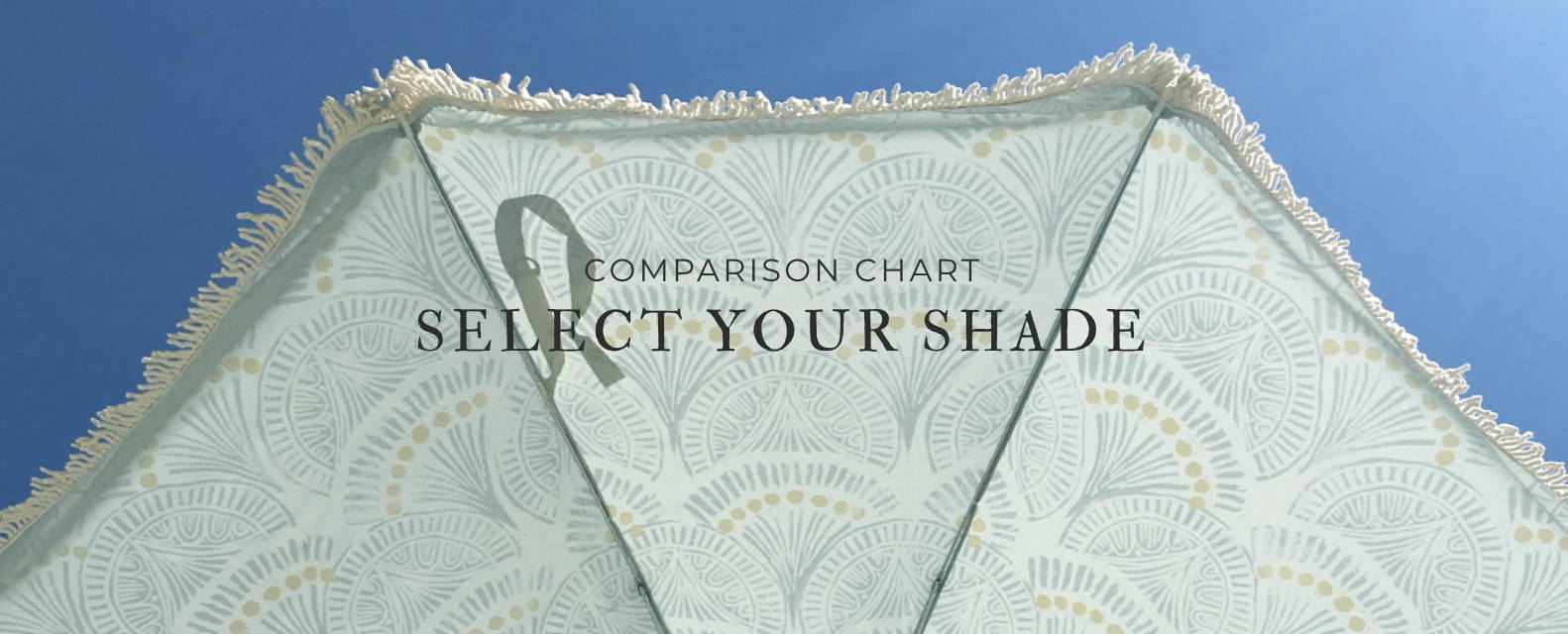 We have an option to suit every type of beach goer. Compare the options and select the best shade type for your needs.
STYLE
FAMILY BEACH UMBRELLA
HOLIDAY UMBRELLA
HOLIDAY BEACH TENT
PREMIUM BEACH UMBRELLA
PREMIUM BEACH TENT

BLOCKOUT COATING UNDERSIDE*

10 oz CANVAS
UV/WATER/MOLD

10 oz CANVAS
UV/WATER/MOLD

Marine Grade Aluminium
and Nylon

Marine Grade Aluminium
and plastic
*Blockout Coating Underside
For an extra element of quality to our premium shade we coat the underside of our material giving added strength and durability as well as increasing the block out effect of UV rays. For some styles (with darker colour coatings), a reduction in refracting light bouncing off the sand or water can also reduce UV exposure. Please note the colour of the undercoat is a deciding factor in the amount of blockout and refraction dampening and light colours like all White may offer very little additional protection.  
*Eco Timber
B&PCo's Eco Timber poles are made from off-cuts of World Forestries certified timbers that would otherwise be waste. The off-cuts are sandwiched together in a lamination process, that not only removes the need for chemical fumigation but creates a stronger product by over 30%* compared to a solid wood pole of the same size.